Corporate & Company Events
Whether it's a convention or a company party, a marketing ploy or a sales junket, our services are flexible, fun and creative.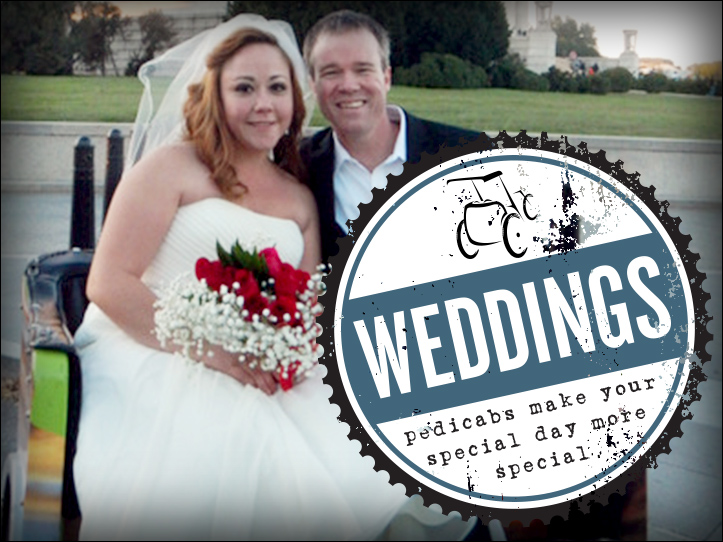 Weddings & Bachelor/-ette Parties
Shuttles to the reception, or bachelor/bachelorette parties before the big day, pedicabs add whimsy, charm and fun to your special day!
Time to party!
Birthdays, graduations, scavenger hunts or just a fun night out, pedicab group rides are the best way to turn your personal outing into a party to remember.
Celebrations & Festivals
Whether it's parades, sporting events, festivals or holidays, let our pedicabs bring you into the heart of the celebration!
Event Type Images